#kzmoverse #kzmohd #andrecymone #binkygriptite #omgmedia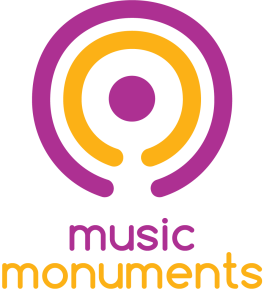 Music Monuments are a powerful force in the #KZMOVERSE, honoring the artistic contributions musicians make in society.
While Andre has always contributed fierce funk to the artists he collaborated with, Still A Thrill being the shining example, he first debuted the most furious funk for his own forthcoming solo record when he previewed songs live at Paisley Park New Years Eve in 2019/2020.  While the pandemic pushed pause on everything, this album full of funk cannot be contained and will come out this summer.
Andre Cymone is an accomplished singer, songwriter and record producer. Raised in Minneapolis, Cymone and his schoolmate Prince laid the foundation for the revolutionary "Minneapolis sound."  With three  solo albums spawning several R&B hits Cymone also established himself as an in-demand producer, co-writing and producing songs for a diverse array of acts, including Adam Ant, Jody Watley, Tom Jones and Tina Turner.  In 2012, Cymone returned from a self-imposed recording hiatus emerging as a musical activist speaking to our times with songs like "America" and "Trayvon" inspired by the murder of an unarmed black teenager. Cymone went on to release two critically acclaimed independent albums, The Stone and 1969, giving us "Black Man in America," a rallying cry for justice. 

Andre was back in the Studio working on his sixth full-length album and released the track "Our World Is on Fire" early as a clarion call during the summer of 2020. Cymone says the full collection "will be a Resurrection Of The Funk and a return to my roots."  Andre Cymone website.
Listen to the full interview on The Boogie Down with Binky Griptite, Saturday April 2nd at 8:00pm CST at KZMOHD.com. Powered by OMG Media, KZMO-HD is a creatively and environmentally responsible, global and cultural media platform, on a mission to empower the human race through music and art. Learn more at: KZMOHD.com
Interview excerpt from The Boogie Down with Binky Griptite, Live At The KZMOVERSE! 04.02.22

About OMG Media Solutions
At OMG Media and its sister-brands, our work is centered around building cultural sustainability, in which music and art are essential to human survival and development. We strive to empower communities through our OMGisms – social constructs rooted in the arts that nurture and improve the health and wellness of youth and families.