Commemorate Black History & Culture is a BELOVED COMMUNITY partnership supported by Ujamaa Place, Saint Paul Public Library, MN Humanities Center and Public Art Saint Paul, in partnership with the City of Saint Paul, MN Arts Council, Young Rembrandts. An OMG Studios Production
Registration is now open for FREE Community Yin Yoga/Meditation with Angelique Dubois on Feb. 18! Space is limited. SIGN UP TODAY.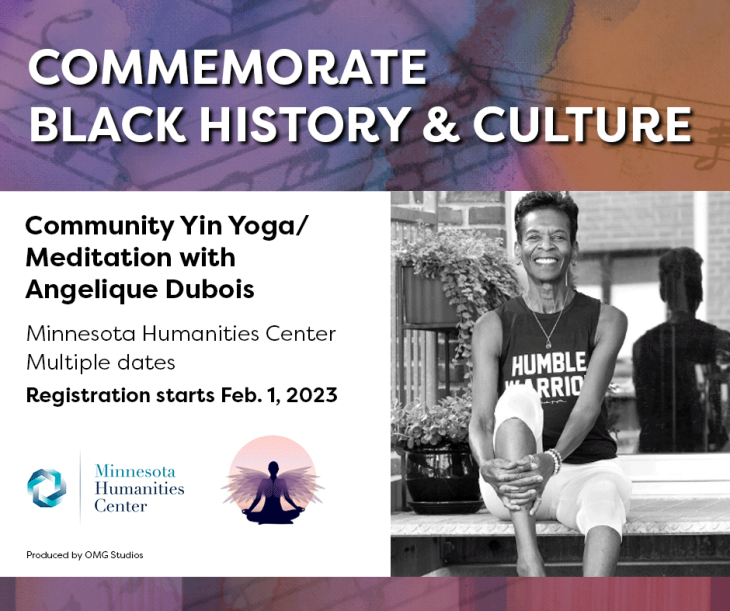 Calling all young artists!!! Mark your calendars for the Young Rembrandts Drawing Class on Feb. 25 at the George Latimer Central Library in downtown Saint Paul. Space is limited, register today.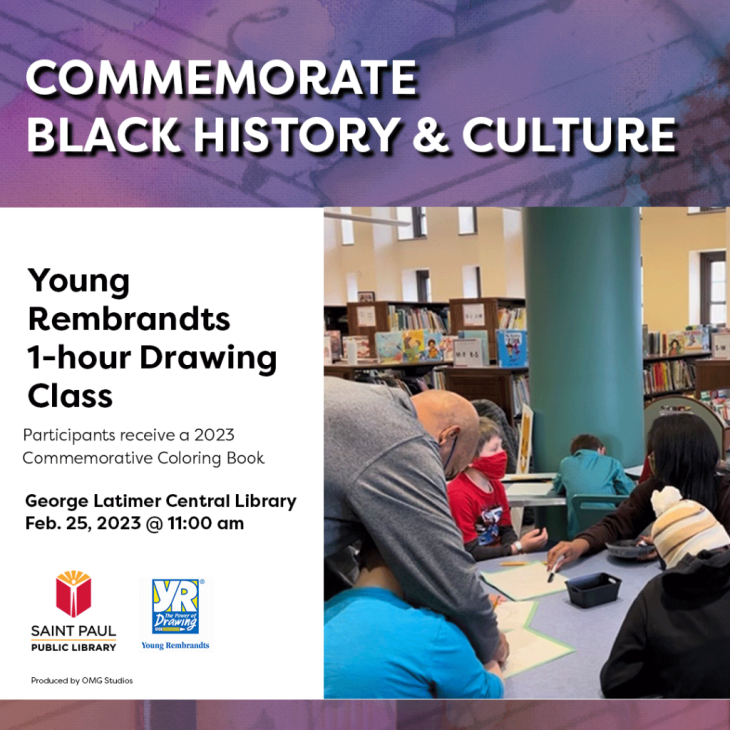 A Black Man's Sketch Black History Edition features a series of shows with Ujamaa Men talking about what Black History means to them that will be released throughout the month of February.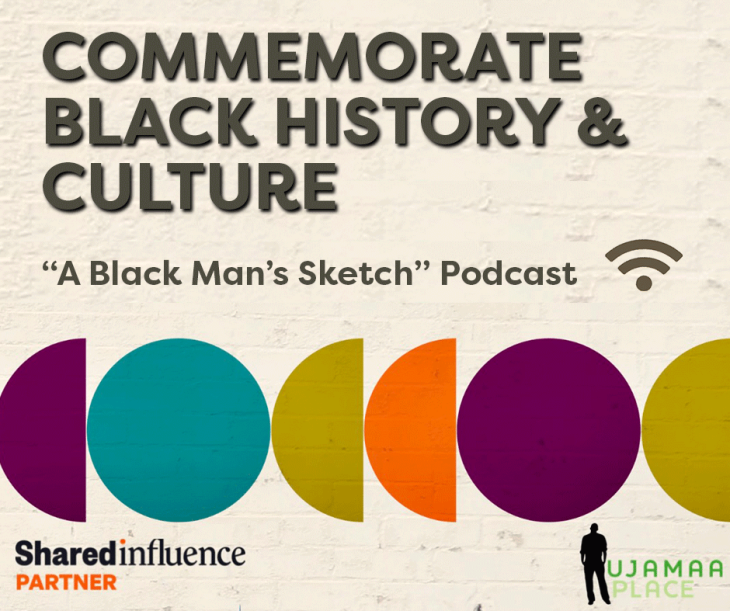 Public Art Saint Paul Window Gallery
March 1 – 23, 2023
381 Wabasha St. N. (downtown St. Paul)
Exhibition of youth portraits of civil rights leaders.