Boyz II Men
Boyz II Men redefined popular R&B and continues to create timeless hits that appeal to fans across all generations. The trio, which holds the distinction of being the best-selling R&B group of all time, with an astounding 64 million albums sold, has penned and performed such celebrated classics as "End of the Road," "I'll Make Love to You," "One Sweet Day," "Motownphilly," and many others. Recent albums have earned major critical acclaim as well: "Motown: A Journey Through Hitsville USA" (2007) earned two Grammy nominations; and "Twenty," marking the group's 20th anniversary in 2011, debuted at No. 20 on the Billboard 200 albums chart, No. 4 on the Billboard Top R&B Albums chart, No. 10 among Billboard digital albums, and it placed No. 1 among iTunes' Top R&B and soul albums.
The soulful multi-octave harmonies of Boyz II Men have made the group sought-after performers and collaborators. In 2014, the group toured with New Kids on the Block and 98 Degrees; and two tracks off the group's 11th album, "Collide," were featured on the ABC hit show "The Bachelorette." In 2016, the group appeared on FOX's "Grease: Live" show. The next year, Boyz II Men once again joined New Kids on the Block on the road, and they released the doo-wop album "Under the Streetlight." 2019 brought the release of "If You Leave Me Now," a hit song with singer/songwriter Charlie Puth; they opened for Bruno Mars in select U.S. cities; and they were featured in "Long Shot," a film starring Charlize Theron and Seth Rogen. That year, they were also nominated for a CMT Music Award for their performance of "Motownphilly" with country singer Brett Young; they joined forces with Steep Canyon Rangers on the bluegrass song "Be Still Moses"; and they made a cameo in ABC's "Schooled." Most recently, the group appeared on NBC's "Songland"; their song "Love Struck" premiered at No. 2 on iTunes; and they appeared on ABC's "A Very Boy Band Holiday."
Chaka Khan
Chaka Khan is one of the world's most gifted and celebrated music icons. A singer, songwriter, actor, author, philanthropist, entrepreneur and activist, she has influenced generations of music creators during her four decades as an artist. A 10-time Grammy Award winner, she has the rare ability to sing in a number of musical genres, including R&B, pop, rock, gospel, country, world music and classical. She is revered by millions of fans as well as her peers for her timeless, unmatched vocal style and image.
During her legendary career, Khan has released 22 albums and racked up 10 No. 1 songs on the Billboard charts, seven Recording Industry Association of America (RIAA)-certified gold singles and 10 RIAA-certified gold and platinum albums. Her recordings have resulted in more than 2,000 catalog song placements. Her first hit was the single "Tell Me Something Good" from the group Rufus' 1974 platinum-selling album ​"Rags to Rufus​," earning Khan her first Grammy. With Khan as the group's dynamic lead singer, Rufus dominated the airwaves with such hits as "You Got the Love," "Once You Get Started," "Sweet Thing," "Everlasting Love," "Do You Love What You Feel?" and "Ain't Nobody," which earned a second Grammy​ for the group. Together, Rufus and Chaka Khan racked up five RIAA-certified gold and platinum albums.
In 1978, Khan blazed onto the music scene as a solo artist with the release of the smash hit "I'm Every Woman," followed by hits such as "Clouds," "Papillon" and "What 'Cha Gonna Do For Me?" Her crowning achievement in jazz was the Grammy-winning "Be Bop Medley" from the 1983 album "​Chaka Khan​," which also won a Grammy​ ​for Best Female R&B Vocal Performance. In 1984, she released the chart-topping, Grammy-winning "I Feel For You," originally written and first performed by Prince. Khan also topped the charts with "This Is My Night" and the instant classic "Through the Fire." Khan has received a steady stream of accolades, including the Soul Train Legend Award (2009), the BET Lifetime Achievement Award (2006), the Grammy Honors Award from the NARAS Chicago Chapter (2006), and the World Music Awards Lifetime Achievement Award (2003).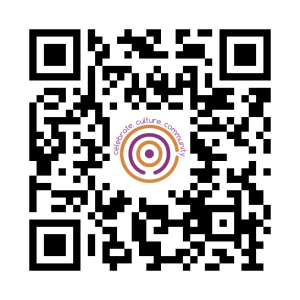 Check out our Boyz II Men and Chaka Khan playlist on Spotify!