What word describes the Celebration 2022 experience? BEING.
BEING in the space where the greatest music of all times was created by the greatest musicians and artists of all times.  Celebration 2022 gave Prince fans an abundance of music, food, exhibits and networking with fans from near and far.
BEING is putting yourself in places that nourish your soul and promotes cultural sustainability, where music and art are essential to human survival and development.  Prince Celebration 2022 met our cultural sustainability expectations.
Celebration 2022 Photo Gallery
Music Monuments: Celebration 2022
Prince Celebration 2022 Music Monument
About Morris Hayes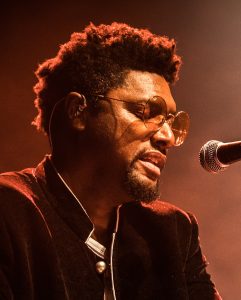 I got my big break in 1991 when Jerome Benton asked me to 
play keyboards with Morris Day & The Time following the departure of Jimmy "Jam" Harris. They were big shoes to fill, but they were happy with my contributions, and later that year, I toured Asia with them.
At the end of the tour, I co-formed a band called "G Sharp & The Edge," which became the house band for Prince's new nightclub, "Glam Slam" in Minneapolis. Prince was so impressed that he asked the band to play with Carmen Electra as the opening act for his 1992 "Diamonds and Pearls" world tour. 
After the tour, Prince asked me to play keys alongside Tommy Barbarella in his band "The New Power Generation." I would go on to be in the band for nearly 20 years and a number of years as Prince's Musical Director. (There were some Prince tours that I did not play on as I was also touring with Maceo Parker.)
Prince Celebration Music Monument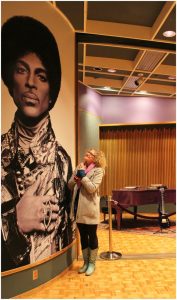 Georgia Duder-Wood is a singer, actor and vocal artist with two decades of performance experience. She's worked in international musical theatre, had longstanding musical residencies in jazz and soul, worked as a guest artist in cabaret and concerts, and is a specialist singer for recording and session work.
Georgia's written a song in tribute to Prince, called 'Purple One (There will Never B)', which has been recorded by her new jazz/funk band Regroovination.