The Boogie Down with Binky Griptite
Streaming Saturdays 8:00pm - 11:00pm

"The sounds will take you away to another time, while keeping you even more in the present…" –Binky Griptite
KZMO-HD is thrilled to be the new home of the bigger, better Boogie Down, playing all-vinyl funk, soul, and a little bit of rock 'n roll – classic and new, from legends and indie artists too. 
WE SEEK TO REVOLUTIONIZE ENTERTAINMENT FOR THE BENEFIT OF YOUTH AND FAMILIES IN UNDERINVESTED COMMUNITIES…
Cultural Sustainability Statement
At OMG Media and its sister-brands, our work is centered around building cultural sustainability, in which music and art are essential to human survival and development. We strive to empower communities through our OMGisms – social constructs rooted in the arts that nurture and improve the health and wellness of youth and families.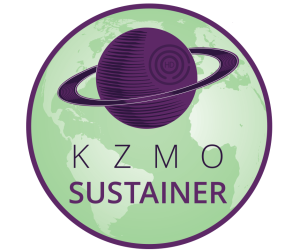 HAVE AN IMPACT…
Sustainer Impact
As a KZMO sustainer, your contribution will:
Show Sustainer (1 sustainer per hour)
Opening + closing live read ("brought to you by…"), homepage sustainer announcement
1 :60 second endorsement spot embedded in the program
Cultural Community Partner 
Business spotlight embedded in the 3-hour show live read by Binky Griptite
:60 seconds / 1:20 seconds available
Website Event Page
KZMOs are:
Music and art enthusiasts
Environmentally friendly
Thrive to build strong and prosperous communities that are safe for all
Peaceful and loving
Nurture and promote positive energy 
Humanitarians
Age 18+
Active lifestyle
Frequent concert goers
Sustainer Investment: Become a KZMO Sustainer today by emailing an associate at: kzmoinfo@kzmohd.com.
You will receive a response within 24 hours.