"Cynthia Robinson was the first and only  Black female trumpet player to be inducted in the Rock n Roll Hall of Fame." –Jerry Martini
KZMOHD presents Music Monuments, a powerful force in the KZMOVERSE honoring artistic contributions that musicians make in society.
In this segment, we had the honor of interviewing The Family Stone before their first performance on the second day of their tour stop celebrating culture and community with OMG Media's KZMOHD at the Lionie Lodge Bandshell at the MN State Fair. This backstage interview took place in a conference room with the seven band members that included founding member of Sly and the Family Stone Mr. Jerry Martini, inducted into the Rock & Roll Hall of Fame in 1993 (Saxophone), Phunne Stone, daughter of Cynthia Robinson and Sly Stone (Vocals), Swang Stewart (Lead Vocals), Blaise Sison (Bass/Music Director), Nate Wingfield (Lead Guitar), Frank Klepacki (Drums), and last but not least, Jimi Mckinney (Keys/Vocals).
Thank you to The Family Stone for honoring the legendary Cynthia Robinson in a way that no one else EVER could!!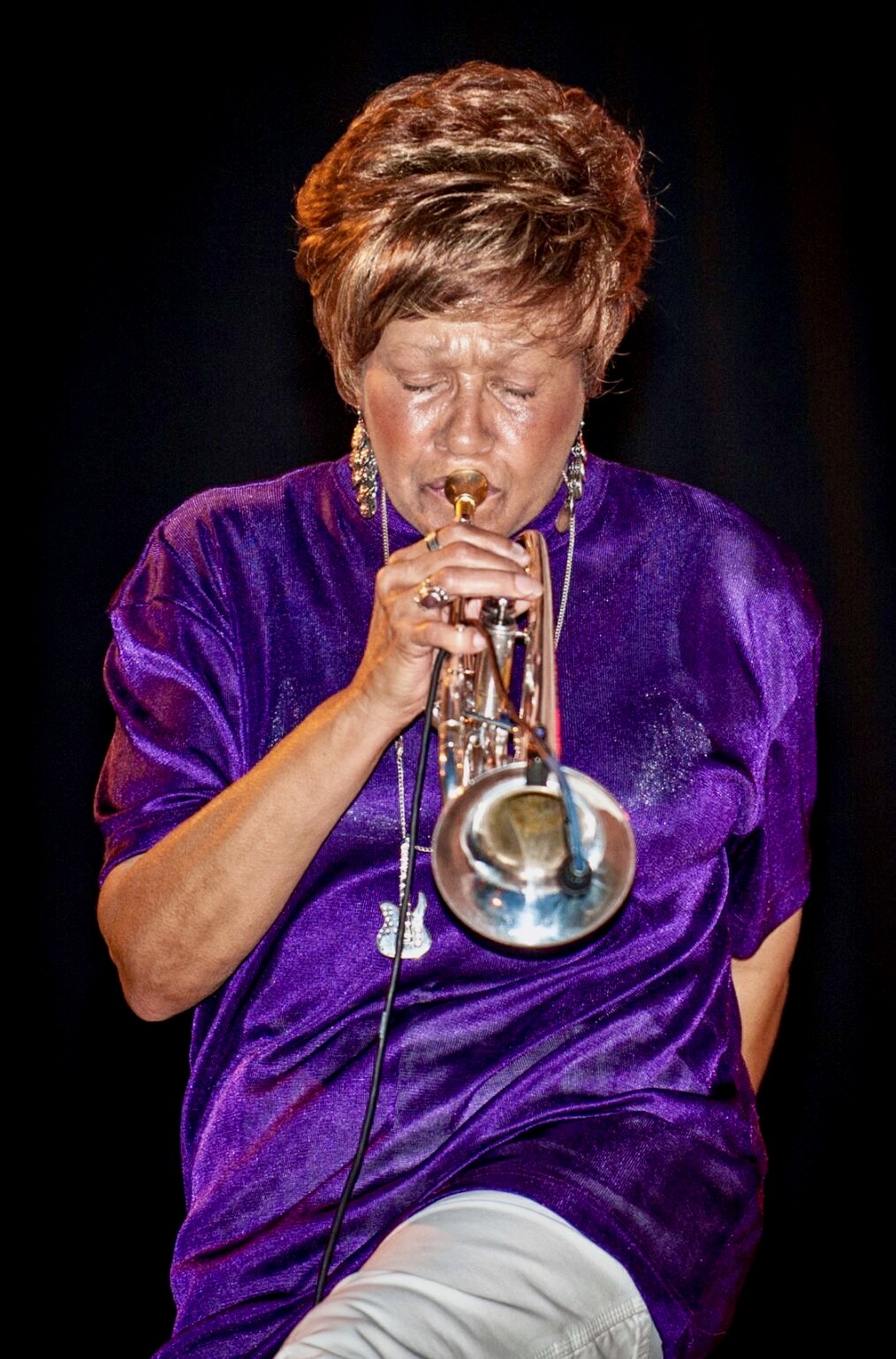 Cynthia Robinson | Sunrise: 1/12/1944 Sunset: 11/23/2015
Cynthia Robinson, a trumpet player and original member of the groundbreaking psychedelic-funk-soul group Sly and the Family Stone, died Nov. 23 in Carmichael, California. She was 71. The cause was cancer, Jerry Martini, a friend and bandmate confirmed.

Robinson first joined Sly Stone in a short-lived group called Sly and the Stoners in 1966. Soon after, he asked her to be a member of the Family Stone, whose lineup of black and white musicians of both sexes and its hippie sensibilities closely reflected the ideals of the counterculture. She supplied the funky trumpet sounds and also contributed vocals. She is part of the "hey, hey, hey" chorus in the group's song, "I Want To Take You Higher."  Robinson had known Stone in high school by his real name, Sylvester Stewart, and had followed him when he was a disc jockey at the San Francisco radio station KSOL. When they met up again in the mid-1960s, she did not realize that "Sly Stone" was her former friend. By then he was a musician and record producer who wanted to form a musical group.

The group broke up in 1975, but Robinson continued to record with Stone into the next decade. She played with the funk band Graham Central Station, led by her cousin and fellow Family Stone member Larry Graham, and worked with George Clinton and Prince. In 2006, she began playing with a new version of the Family Stone, which included her daughter with Stone, Sylvette Phunne Robinson, also known as Phunne Stone.

Robinson leaves another daughter, Laura Marie Robinson, six grandchildren and four great-grandchildren.
Music Monuments are available on KZMO podcasts everywhere you listen to podcasts!