Join Juneteenth Concert in the Courtyard at George Latimer Central Library, 90 West 4th Street in downtown Saint Paul, on June 11 from 11:30 a.m. – 4 p.m., This all-ages outdoor celebration includes activities for the whole family to enjoy including performances, food trucks, music, art, story stroll and more. This event is part of Juneteenth Commemoration 2022: A Celebration of African American Music, Art and Literature hosted in partnership with the City of Saint Paul, Minnesota Humanities Center, OMG Media, Ujamaa Place, and Minnesota Arts and Cultural Heritage Funds.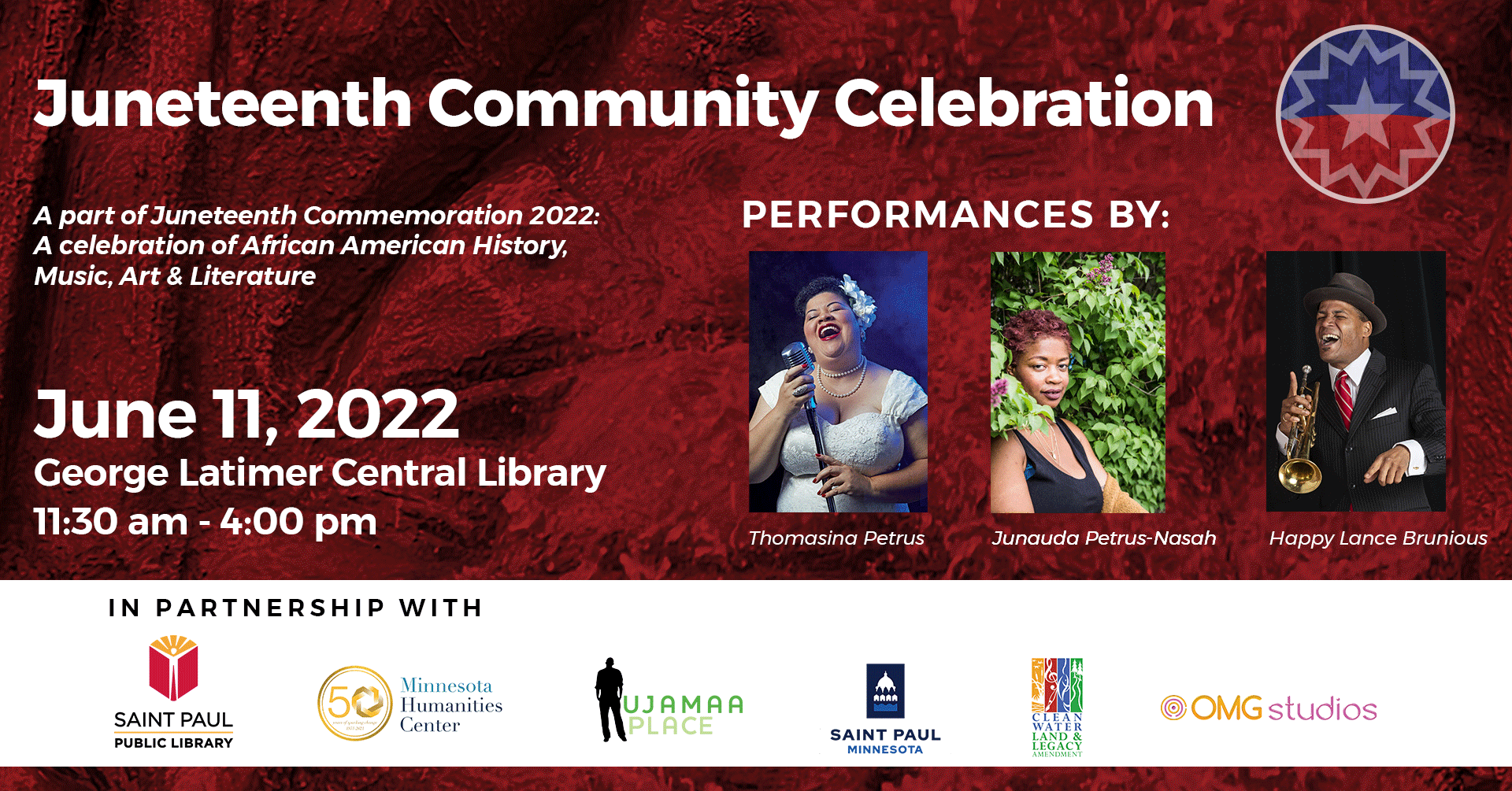 11:30 a.m. – 4 p.m.: African American Music, Art and Literature Exhibition
Stroll along the front lawn of the beautiful George Latimer Central Library campus to meet local African American artists, musicians and authors exhibiting their creative artistry. Families can enjoy the Story Stroll along Market Street featuring "The Thing About Bees" by Shabazz Larkin" and three stage performances in the Kellogg Ave. Courtyard.
Stage Performances at George Latimer Central Library Courtyard
12:00noon – 1:00pm: Thomasina Petrus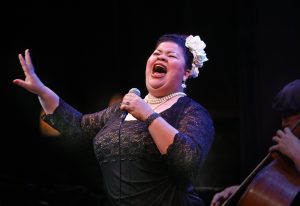 The best of "Billie and Me" is a celebration of the music and life of Jazz great Billie Holiday, and the artists of the era that shaped her as an artist, woman and activist.  Her influence on Thomasina Petrus' own style and success is explored and celebrated in this one-hour performance.  Thomasina Petrus is accompanied by acclaimed pianist, Mr. Thom West.
1:30pm – 2:30pm: Junauda Petrus-Nasah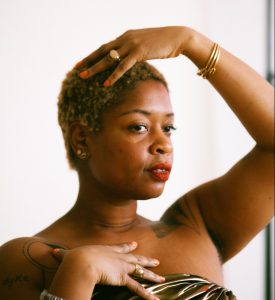 Junauda Petrus-Nasah is a creative activist, writer, playwright, and multi-dimensional performance artist who is born on Dakota land, West-Indian descended, and African-sourced. Her work centers around Black wildness, -futurism, ancestral healing, sweetness, spectacle and shimmer. She is influenced by the Middle passage and diaspora, Black folks in Minneapolis, ancestral magic, and stories of queerness and womanhood within these contexts. Speculative fiction and magical realist elements are central to her work.
3:00pm – 3:45pm: Happy Lance Brunious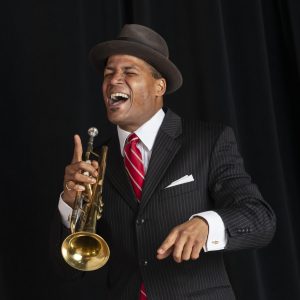 Happy Lance Brunious is an American performer and showman who resides in Saint Paul, MN. Lance sings, dances, and plays trumpet but in the past was I.L.I.C.I.T., an award-winning Twin Cities rapper and touring vocalist. Born in New Orleans, Lance is the son of NOLA-based jazz legend Wendell Brunious. Lance's grandfather, John "Picket" Brunious, a trumpeter and pianist who studied at Juilliard, arranged for Cab Calloway, Billy Eckstine, and Louis Armstrong. Lance's late great-uncle, Willy Santiago, is reportedly one of the first guitarists ever recorded in American music and played alongside Buddy Bolden, one of the founding fathers of New Orleans ragtime, the precursor to jazz.